Accessories complete an outfit, letting you put the finishing touches on your look. But they go beyond function – accessories are a way to express your personal style. The right combination can pull a whole outfit together, taking it to the next level. As we move into 2023, new accessory trends are emerging. So how do you stay on top of the latest styles and incorporate them into your wardrobe? Read on for a rundown of the top accessory trends you need to know about for 2023. I'll share examples to spark your creativity so you can rock these trends in a way that's unique to you.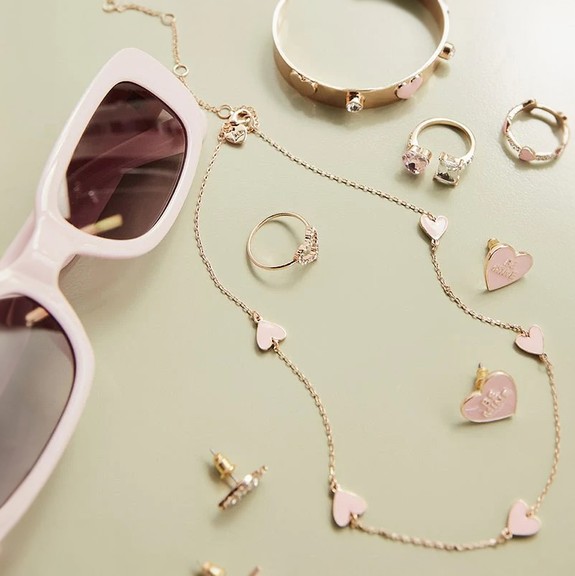 Hair Accessories
Your hair deserves some love too! This year, hair accessories are making a come-back in fun, playful styles. We're talking headbands, scrunchies, clips – anything that jazzes up your hairstyle. Look for accessories featuring vibrant colors, bold patterns, and interesting textures like velvet or faux fur. A few ways to wear the trend: Wrap a printed silk scarf around your ponytail for a retro-chic look. Slide a dainty pearl-encrusted bobby pin into your updo for a touch of elegance. Or go all-out with a huge, oversized bow – this playful yet glamorous accessory works for many hair types and lengths. Not afraid of making a statement? Hair accessories are the perfect way to show off your personal flair.
Statement Earrings
Ears can expect some extra attention this year with bold, eye-catching statement earrings. We're moving beyond basic studs and embracing geometric shapes, abstract designs, and dramatic dangling earrings. From hoops to chandeliers, this is the year to experiment with unique silhouettes that express your style. Try an oversized pair of angular earrings in contrasting jewel tones for a pop of color. Or go for an edgy look with a pair of spikes or arrow-shaped earrings in black and white. For a glitzy evening out, sparkling crystal-encrusted earrings with cascading layers add drama and movement. Just keep in mind proportion – pair these show-stoppers with an updo or sleek ponytail so they get the spotlight they deserve. Statement earrings draw attention upward and can truly define your look.
Sunglasses
Shield your eyes from the sun in seriously chic style with the sunglasses trends for 2023. This year, it's all about retro vibes and teensy tinies! Classic cat-eye and round frames with colored lenses give off '50s and '60s energy. For a modern twist, try butterfly or geometric shapes. Tiny sunglasses also make a comeback – they're sporty, playful and perfect for highlighting your makeup. Go for minis in fun colors like cobalt blue, acid green or Barbie pink. Oversized abstract frames still have their place too – pick a bold color like red or go artsy in paint-splatter prints or mosaic patterns. Sunglasses go beyond function – they're the ultimate warm-weather accessory. Play around with different shapes and colors to add striking style to your sunny day looks.
Handbags
Handbag trends are shifting in a structural direction. Rigid box bags and top-handle purses provide a polished, elegant look. This style works well for day or night and offers plenty of space for all your essentials. Go for croc-embossed leathers, metallics, and rich textures like woven raffia. Pastel hues feel fresh and work year-round – try powdery blue, mauve, or daffodil yellow. On the opposite end of the spectrum, oversized totes are ideal for travel and everyday wear. Hands-free is the way to go. For the eco-conscious, recycled materials like canvas, nylon, and vegan leathers make durable and stylish bags. In the handbag world, interesting shapes and textures take center stage. Play with proportion and color to find your perfect bag – one that makes a statement and reflects your personal style.
Statement Shoes
Prepare to give your feet some flair in 2023 with bold shoes that demand attention. Platforms, mules, and strappy sandals are dominating, as are audacious color palettes and textures. Stacked chunky heels, lucite materials, and abundant straps add architectural interest to footwear. Go for neon brights, glossy patent leathers, and playful florals to liven up your look. If comfort is key, opt for exaggerated soles, foam bottoms and sturdy block heels that still offer height. Metallic gold and silver add instant glam to strappy heels for evenings out. And the perennial summer slide gets updated with braided detail, colorful woven patterns, or soft fluffy fabrics. Your shoes don't need to fade into the background. Find statement shoes that express your style – whether that's wild patterns, vibrant hues, daring silhouettes or sky-high platforms. Your feet will thank you.
Conclusion
Accessories can make or break an outfit, so it pays to stay current with the latest trends. In 2023 we'll see playful hair accessories, bold statement earrings, retro and teeny tiny sunglasses, structured handbags, and shoes that command attention. Look for fun colors, prints and textures when incorporating these accessory trends into your own wardrobe. And don't be afraid to mix and match – stack earrings, combine bag shapes, and layer hair adornments. Accessories are also a great way to show off your unique personal flair. With so many exciting options, 2023 is the perfect year to get creative and have fun with your style from head to toe!