What Colors Make You Look and Feel Like a Million Bucks?
Color has power. The colors you choose to wear and surround yourself with have an immense impact on your mood, your confidence, and how others perceive you.
But with thousands of shades to choose from, where do you start?
In this post, I'll share the hottest color trends that can help you present your best, most radiant self to the world. From fashion to home decor, these are the hues that will make you shine.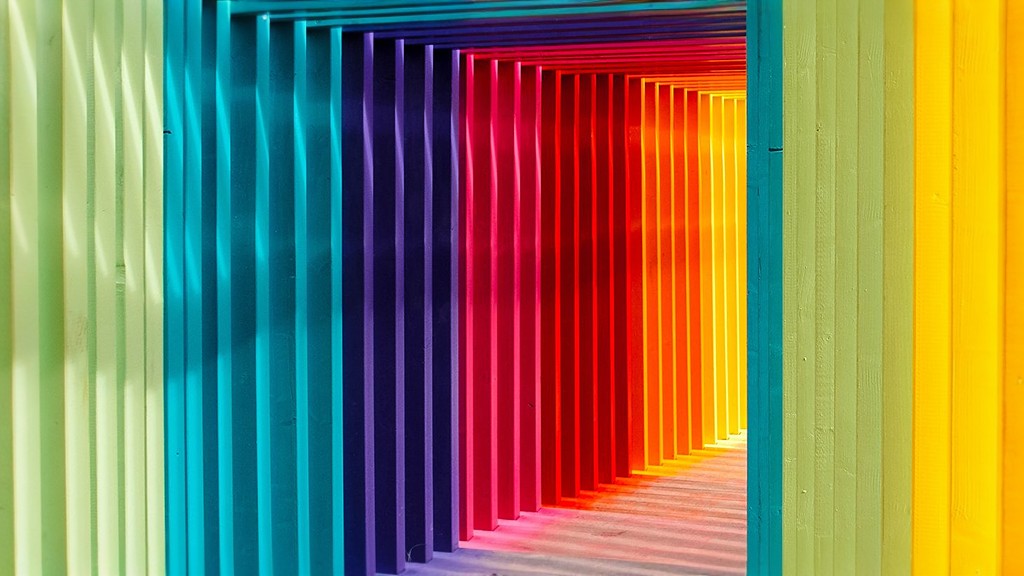 Earth Tones: Look Natural, Feel Grounding
Earth tones are having a major moment in fashion right now. Think rich shades of mustard, rust orange, olive green, and shroom brown. Their natural, organic vibe helps bring us back to our roots.
Compared to neon brights or pastels, earth tones feel more neutral while still making a statement. They provide a more subtle way to stand out.
Outfits incorporating earth tones project a grounded, easygoing confidence. The colors feel familiar rather than overpowering. You'll look both fashion-forward and approachable.
In your home, warm earth tones create a cozy, tranquil vibe. They provide a calming sense of being cradled by nature.
Use touches of mustard or rust on furniture or blankets to infuse energizing pops of color. Painting an accent wall in a rich shade of brown or green will make the room feel envelopeing yet contemporary.
Neon Brights: Make a Splash
For a major dose of fun and energy, you can't go wrong with neon brights. Vibrant shades of hot pink, electric green, and acid yellow took center stage on recent runways.
These playful, fluorescent tones scream confidence. They'll get you noticed. Neon brights pair best with neutrals to keep the look from becoming overwhelming.
Add a bright pop of color through a funky bag, a statement coat, or a colorful pair of heels. Or for a subtler touch, accessorize with neon jewelry against a neutral outfit.
In small doses, neon brights energize any room. Use them to jazz up your kitchen or bathroom. Introduce playful brights through appliances, shower curtains, towels, and deco accents.
A little neon goes a long way. Use it strategically to uplift your mood and highlight your fun side.
Sweet Pastels: Feel Pretty in Pink, Blue & Lavender
If neon brights feel like too much of a shock to your system, ease into color with sweet pastels. Soft shades of pink, blue, lavender, and peach offer a delicate dose of color.
Pastels feel feminine, vintage and romantic. They have a softness that flatters most complexions. The lighter value helps highlight your facial features.
Build a pastel palette with blouses, sweaters, skirts, and accessories. Layer different hues for a visually interesting effect. Then ground the look with darker neutrals on bottom.
In your home, pastels lend bedrooms and living spaces an airy, ethereal vibe. Use them in unexpected pops on an accent wall or furniture. Combine pastels with airy linens for a dreamy effect.
Metallic Sheen: Add Instant Glamour
Another trend offering major style impact: metallics. From gold to silver to copper, shiny metallic hues feel glamorous and red carpet-ready.
Metallic shoes or handbags add a hint of glitz to any outfit. Pair them with neutrals or richer tones to keep the focus on their luster.
Metallic sweaters and jackets also let you shine while remaining classy. For parties, a metallic mini skirt or sequined top ensures all eyes will be on you.
Don't limit metallics to your wardrobe. Add instant glamour to any room with metallic furnishings and accents. Brass and gold fixtures, mirrors and decors will give your home a luxe, elevated feel.
Moody Hues: Set a Dreamy Mood
On the opposite end of the color spectrum from neons, moody hues like deep blue, emerald green, eggplant and charcoal grey are equally hot now.
These richer, darker shades create an intimate, enveloping feel wherever applied. They offer a dose of cozy escapism in an increasingly hectic world.
Moody hues pair perfectly with the hygge trend of creating relaxing, comforting spaces. Use deep, brooding colors in bedrooms, living rooms and home offices.
Light a scented candle, put on some soft music, and curl up with a good book wrapped in a moody hue. It's self-care for your surroundings.
Vintage Color Combos: Classic Appeal
Vintage color palettes are also rising in popularity for a timelessly chic look. Think 70s earth tones, 60s mod brights, 50s pastel hues.
Vintage color combos feel both fresh and familiar. They offer a cool, interesting twist on classic shades.
Some trending pairings include mustard yellow with forest green, peach with sage green, and robin's egg blue with olive. Play with mixing vintage colors for your own custom palette.
Incorporate these combos throughout your home, alternating more neutral common areas with brightly colored accent rooms. Your space will at once pay homage to eras past while feeling current.
The Outdoors Brought In: Organic Appeal
Continuing the desire to bring the outdoors in, organic nature-inspired hues are also having a major moment. Natural shades of sage, moss, jade and azure simulate the colors found in forests, lakes and gardens.
These rejuvenating tones help you channel the energy of the natural world into your manmade spaces. They work especially well in bedrooms, creating a serene spa-like ambiance.
In your wardrobe, layer shades of leafy green, warm sand and cool blue for an earthy vibe. Natural colors feel grounding, versatile, and easy to match.
Uplift Your Life with Color
Hopefully this overview has shown how the strategic use of color trends can uplift your style. From exhibiting confidence to showcasing elegance, your color choices make a major difference.
Stay on top of the latest trends to ensure your personal spaces project the mood you desire. You have the power to make over any room or wardrobe using just a few coats of paint or dashes of color.
Go ahead – experiment with a new color palette! See how shifts in hue can inspire a positive change in your look and outlook.
The colors you surround yourself with impact so much more than you may realize. Use them intentionally to help yourself look and feel your absolute best every day.